Primitive
Primitive Development Update! #1
---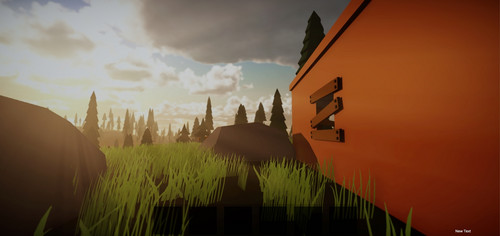 Hey Everyone!
I just wanted to quickly write a development update to inform everyone on the progress of the game.
First of all things are going great, I know I haven't really been in touch the last few days regarding the games progress and I want that to change, so from here on out I will be posting a new development update every Friday on the game progress.
So lets start off talking about the release of the game, I know I kept telling everyone "End of January" the game will be released, right now all of the main core features are pretty much done and polished up. I am just waiting/working on a 3D character model and animations. I am more of a programmer than animator/modeler so this task if very challenging for me... I'm almost finished with the animations and they look pretty decent for a beginner, now I just have to sync the animations to the weapon & player controllers then we should be good.
So regarding the release date, I would like to officially make it February 16th just to make sure I deliver a polished product. I will be giving out testing keys for pre-orders to help test the game, so if you pre-ordered be expecting a download here soon to help test if you would like.
I have really great ideas for the game and where I want to take it that I think the community will enjoy! All of my goals are set and I'm ready to bring a great game to the PC platform!
Thank you everyone for all of your support and interest in the game, as a solo developer this means so much! I'm so excited to show you my work!
-Thanks again!
-Logan P. (Aspire Games)